Spring in the Village
The first day of Astronomical Spring is March 20, 2023, but ask any meteorologist and they will tell you the first day of Spring is on March 1st.
So to make everyone happy, we'll just say that March brings Spring to Historic Gold Hill, NC. Weekends will be a good time to visit. Hiking trails are open, shops are prepped and ready for spring! You'll find bunny rabbits in shop windows and hopping around on the park trails. We look forward to your visit!!
Great Trails NC is partnering with Trails all over North Carolina! See their message below and be sure to Check out their website at: greattrailsnc.com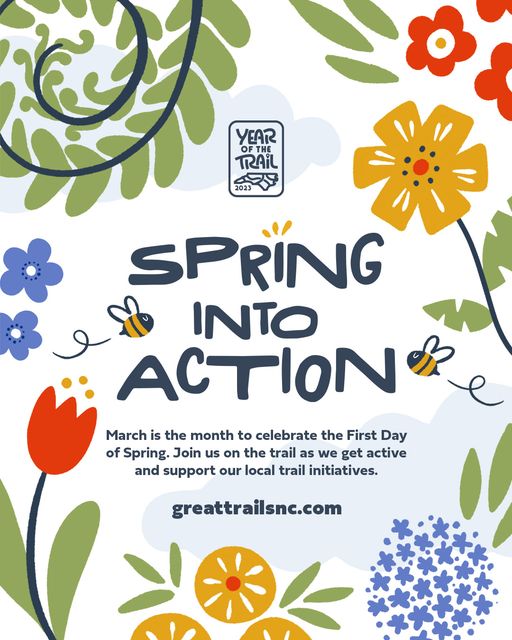 doepsotrnSh:dsy0ithf0Y4mra6Mahuttema u0aAui 1u5uc1ff0eitf7 i ·
The Year of the Trail theme for March is "Spring Into Action" — a call to get out on the trail, be active, and support local trail initiatives. The trails that make North Carolina The Great Trails State don't build themselves; dozens of incredible organizations with thousands of volunteers steward and maintain them.
Throughout the month, we're going to highlight those organizations, tell you how you can get involved in trail advocacy, and say "Thank you!" to all of those working to make the trails here so great. And, of course, we'll give you plenty of great ideas for adventures across the state while we're at it!
Come celebrate Spring in the Village with us at Historic Gold Hill.
Gold Hill Rail Trail Map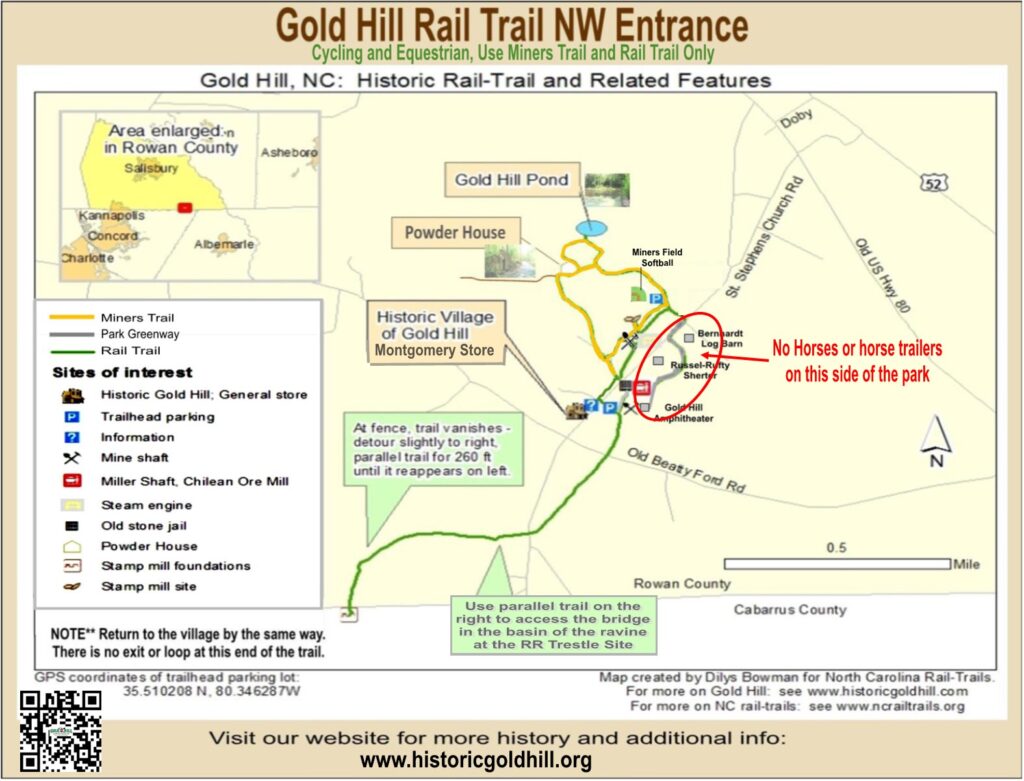 Spring in Historic Gold Hill