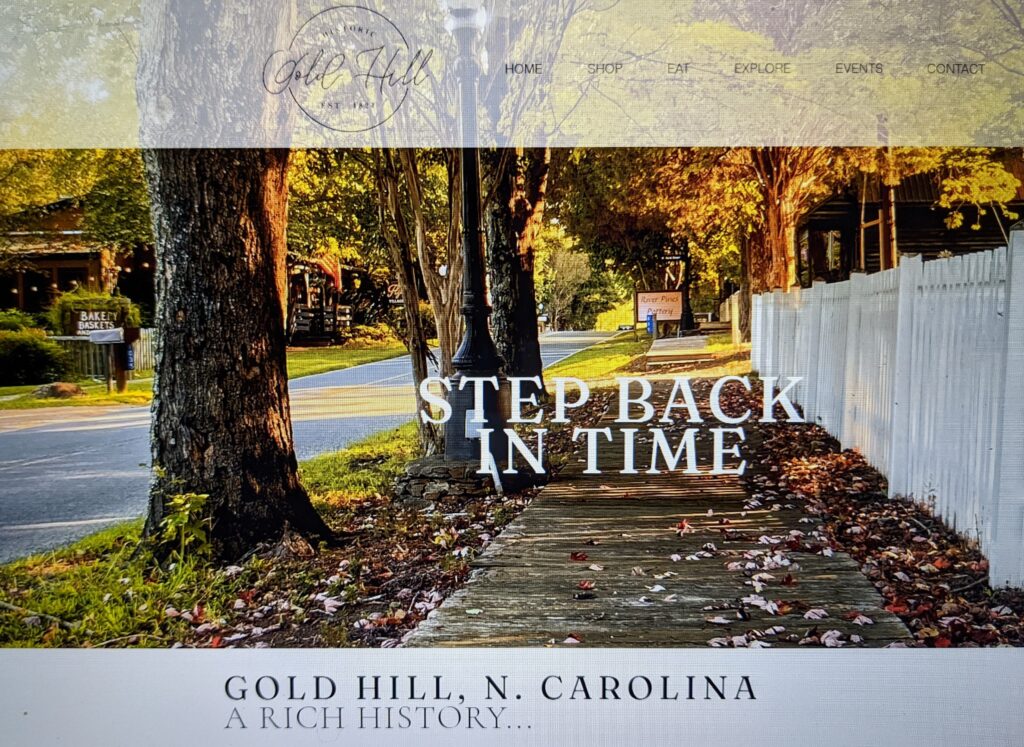 Shop Gold Hill
Shop Gold Hill for all of your gift buying needs! With a dozen shops in the village, you're sure to find a unique gift for that special someone. You'll find a wide variety of products from delectable bakery items, home décor, hand dipped-ice cream, handmade jewelry, consignment items, antiques, pottery, music supplies, original art and more.
Shops are open Friday – Sunday but, Please Remember, Shop Hours and open days vary. Not all shops are open on Thursday. So be sure to check each shops hours below and contact information before driving a long distance.
Dine With Us
Be sure to plan to dine with us at Flynn's Village Grill. Check out their page for delectable fine dining and daily specials.
FLYNN'S VILLAGE GRILL IS OPEN SATURDAYS FOR BREAKFAST FROM 7:30AM – 10:30AM.
Now Serving BLACK RIFLE COFFEE… MADE FOR VETERANS, BY VETERANS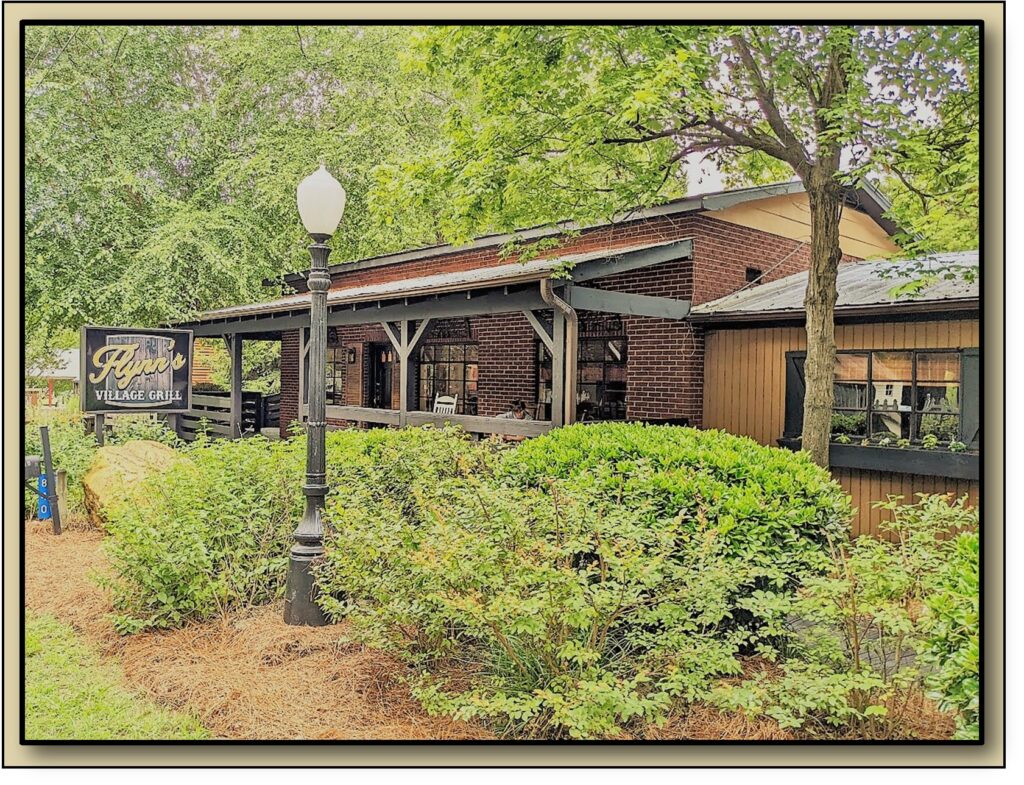 Historic Village of Gold Hill
The Historic Village of Gold Hill offers visitors wonderful shopping opportunities with local products including beautiful handiwork by awesome artisans right here in our shops. Workshops are offered by shop owners where you can enjoy becoming the artist! In addition to handmade works, village shops offer great selections of home décor, antiques, gifts, souvenirs, antiques, pottery, jewelry, pet supplies and more.
Take a break from shopping to enjoy a refreshing cold soda, cold sweet tea or an ice cream cone. It's available right here in the village. For lunch or dinner, there's a great restaurant right here on Main Street. Click on the above link to the village Facebook page for more to see during your visit!
Back Home in Gold Hill
Find unique and lovely home decor, antiques, gifts, as well as local crafters & artists wares when you come to 'Back Home'.
Address: 1035 Back Street, Gold Hill, NC 28071
Phone: 704-209-3318
Website: Back Home in Gold Hill
Facebook: Back Home in Gold Hill
Instagram: Back Home in Gold Hill
Hours: Fri-Sat, 11am-5pm
Sunday 1-5pm
Bakery, Baskets & Gifts
Delicious home-made baked goods!! Come get delicious cakes, cookies, candies and breads. You'll also find Lindsay's hand-made baskets and gifts.
Store Hours: Thursday & Friday by chance or appointment.
Saturday 11AM-5PM, and when the lights are on.
Call for weekly updates or to place an order.
Phone: 704-723-4032
E.H. Montgomery General Store
Old Fashioned General Store with hand-dipped ice cream, Amish made Jam & Jellies, long-neck bottled sodas, old fashion candies, snacks & sweets. Pop in for a delicious Ice Cream or Frozen Yogurt to cool you down on warm days. Be sure to try the Gold Rush Salty Carmel Sundae or the Gold Rush Pic & Shovel Sundae!
Shop Gold Hill for souvenirs, gold panning supplies, original art and more. We're the Check-in location for History/Tour information and tour guide booklet. Information for Gold Hill Mines Historic Park and Hiking the Gold Hill Rail Trail also available here.
We are the Host store for the Friday Night Bluegrass Jam held every Friday night year round.
When it's cold outside, grab a cup of Hot Russian Tea, Coffee or Hot Chocolate and sit by the old pot-bellied wood stove and warm your heart and toes! Remember:
"Home is Where the Hearth Is – Come Prop Your Feet Up on Ours!"
Hours:
Friday 11am-5pm Bluegrass Jam 7-9pm.
Saturday 11am-5pm
Sunday noon-5pm
Address: 770 St. Stephens Church Road
Facebook: Vivian Pennington Hopkins
Instagram: vphopkins and E.H. Montgomery General Store
Facebook: E.H. Montgomery General Store
Email: [email protected]
Phone: 704-267-9439
File Store / Back Street Mercantile
Back Street Mercantile is located in the heart of the historic mining village of Gold Hill, NC. featuring unique local and American made gifts and treats for everyone in the family, including the pets!
Back Street Boo Factory is located in Back Street Mercantile. Come check out the Escap!e Room Experience!
Facebook: Back Street Mercantile
Instagram: Back Street Mercantile
Website: Boo Factory ~ The Haunted Mine
Hours: Thursday – Sunday 10:00am – 5:00pm
Come stay with us at our beautifully decorated Upstairs Loft Apartment!
Airbnb: A Simpler Time
Flynn's Village Grill
Flynn's Village Grill
The restaurant serves delectable menu selections and your favorite beverages all at reasonable prices. The restaurant offers nightly entertainment Wednesday – Sunday!!
Hours: Wednesday- Thursday 5 – 9pm
Friday – 11 a.m.-9:00 p.m.
Saturday – Breakfast 7 a.m. – 10:30 a.m. Lunch and Dinner 11:00 a.m. – 8:00 p.m.
Sunday – 11 a.m. – 8:00 p.m.
Phone: 980-332-0027.
Facebook: Flynn's Village Grill

Golden Pine Design Co.
Laser engraved and laser cut gifts you'll love!
Located beside Mauney's 1840 Store (Formerly Little House Antiques)
Hours: Thurs-Fri 2-6pm, Sat 10am-6pm, Sun, 1-6pm
Email: [email protected]
Gold Hill Flower Company
Gold Hill Flower Co. is a flower farm, growing specialty cut flowers, in the Historic Village of Gold Hill, NC.
Parking in public gravel lot in village. (turn at Texaco sign) Self-serve flower stand open Friday-Sunday
We're excited about new things to come utilizing the Texaco Filling Station to expand our business! Contact us for group flower arranging workshops, art classes and more!
Contact us:
Website: www.goldhillflowerco.com
Instagram: Gold Hill Flower Co
Phone: 704-628-1617. Email: [email protected]
Mauney's 1840 Store
Antiques, vintage collectibles, hand-made, vintage wood furniture items.
Vintage antiques from around the world and more.
Hours: Fri-Sun, 11am-5pm
Email: [email protected]
Instagram: Mauney's 1840 Store
Once in a Blue Moon
Lovely handmade jewelry , gifts, and accessories.
Facebook: Once in a Blue Moon
Instagram: shopobmhgh
River Pines Art
Your home for pottery, and other hand-crafted treasures. Stop by and you may see us making pottery on site. Special orders accepted. For seasonal shop hours contact Facebook @ River Pines or email at [email protected]
Facebook: River Pines Art