19th century Chilean Ore Mill
The nineteenth century Chilean Ore Mill was used to crush gold bearing ore to aid in gold recovery. It is thought to be the only remaining complete mill with all original working gears in the U.S. This same mill was in operation in Gold Hill, North Carolina from 1840-1900. Originally owned by the Shafer family of Gold Hill, it was donated to the Historic Gold Hill and Mines Foundation, Inc and moved to the park in 1992.
Then and Now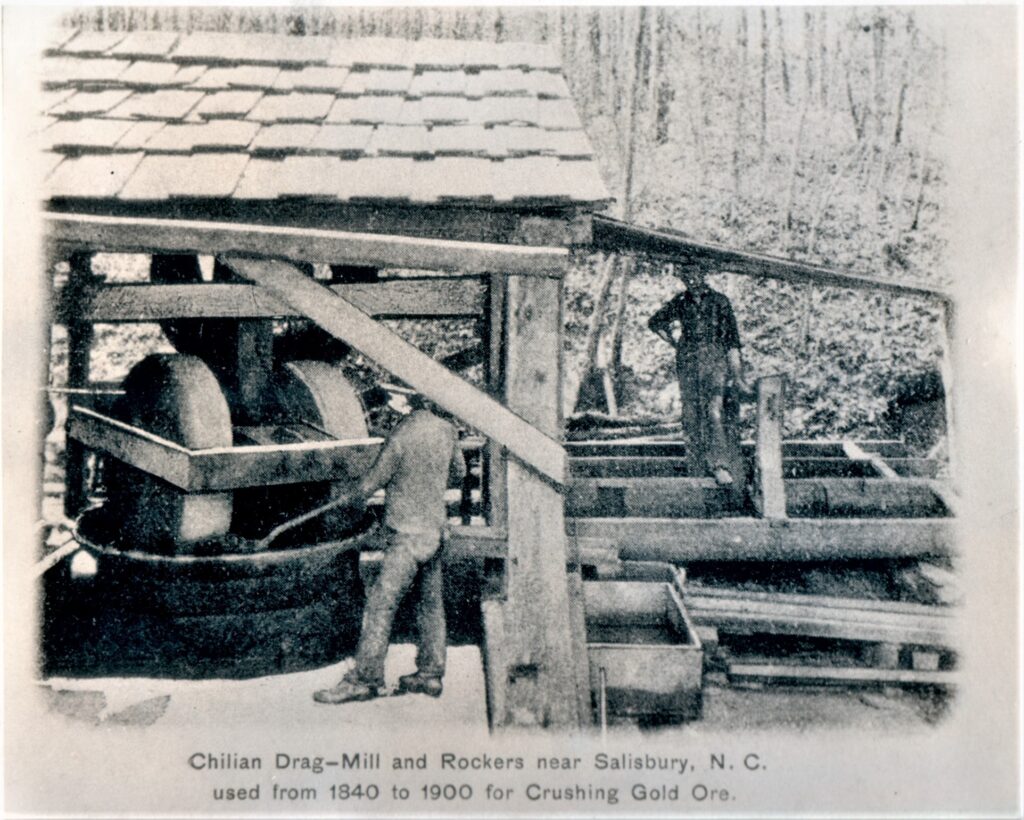 This is the same original Ore Mill used at Gold Hill, North Carolina from 1840 to 1900. Today it is displayed in Gold Hill Mines Historic Park.
Gold Ming on the family farm involved everyone in the family. Women and young girls would often work to seperate the gold ore after it had been crushed by the Ore Mill.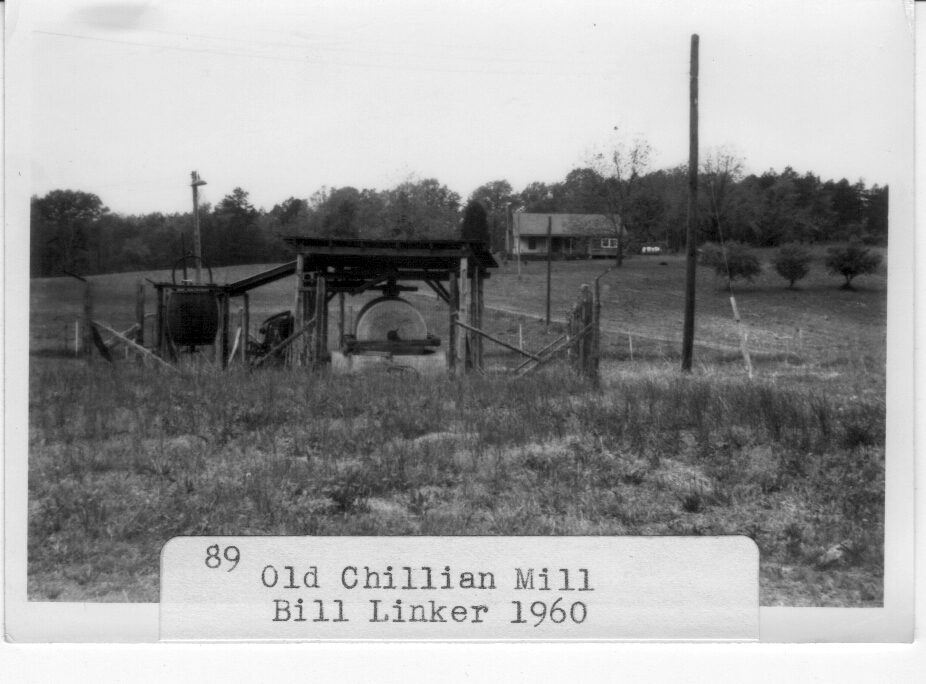 Larry Neil, Site Manager at Reed Gold Mine, North Carolina State Historic Site explains the Ore Mill operation.
Watch the video here: Reed Gold Mine
Click here to see more 19th century photos from Gold Hill's history