Russell-Rufty Shelter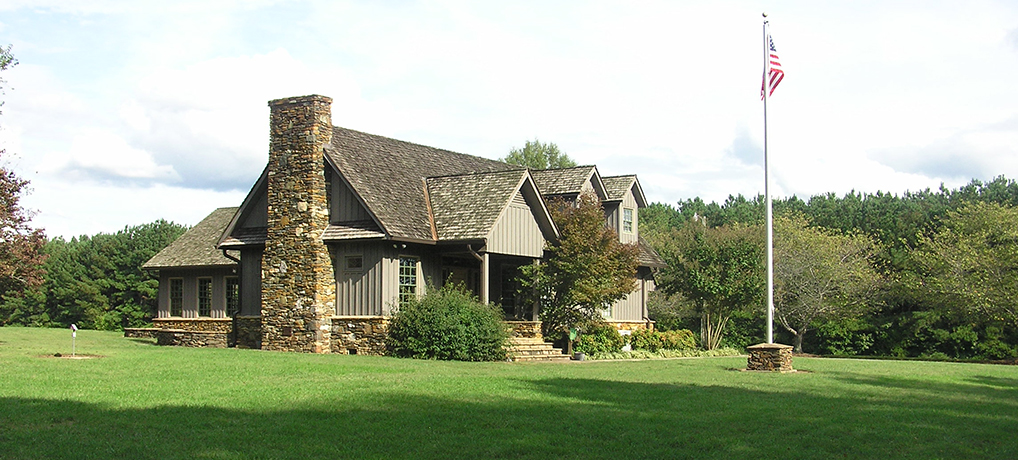 The Russell-Rufty Memorial Shelter is perfect for group parties, catered luncheons, corporate meetings, planning workshops, formal or informal events.
The Russell-Rufty Shelter is a beautiful facility with a Conference Room(The Veteran's Room), Kitchen and Meeting Hall(Miner's Hall) on the first floor. The upstairs has one Bathroom, a Dressing Room with a full length mirror and a Sitting Room/Balcony overlooking the Veteran's Room giving spectacular view of the Huge Stone Fireplace and vaulted ceiling with huge exposed wood timber beams.
The Shelter's main bathroom facilities are on the ground level at the back side facing the parking area. Miner's Hall is a huge room capable of seating up to 80 comfortably with tables or 100 without tables. An additional patio area with orchard stone floor and surrounding wall can be utilized for extra event seating. **The tables and chairs provided are for indoor use only and cannot be used for outdoor seating.
Rental Cost: $450/day
Rental Rate for Wedding Related Events – 3 Day Minimum : $1250
For information on rental and available dates call 704-279-5777.