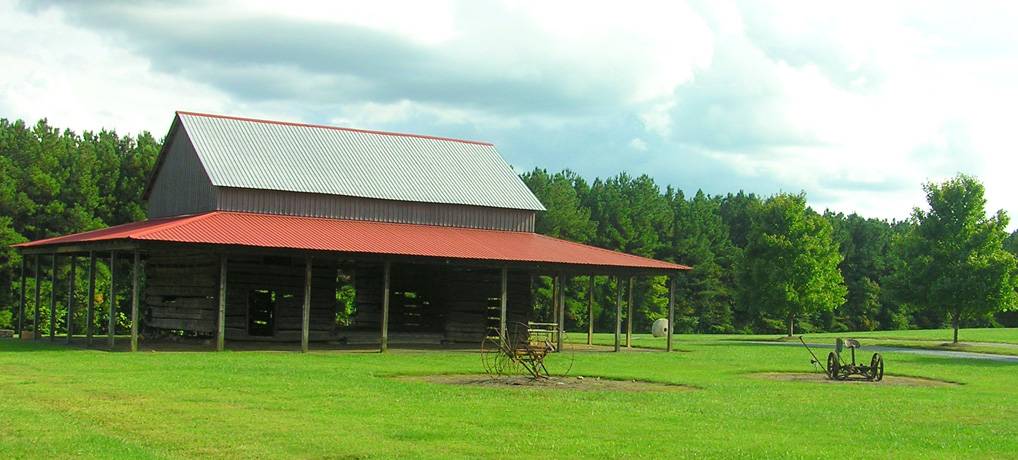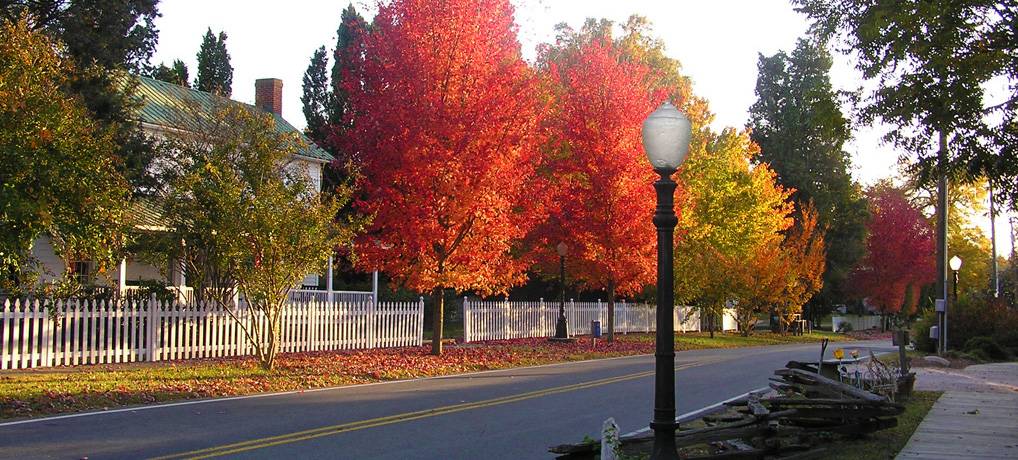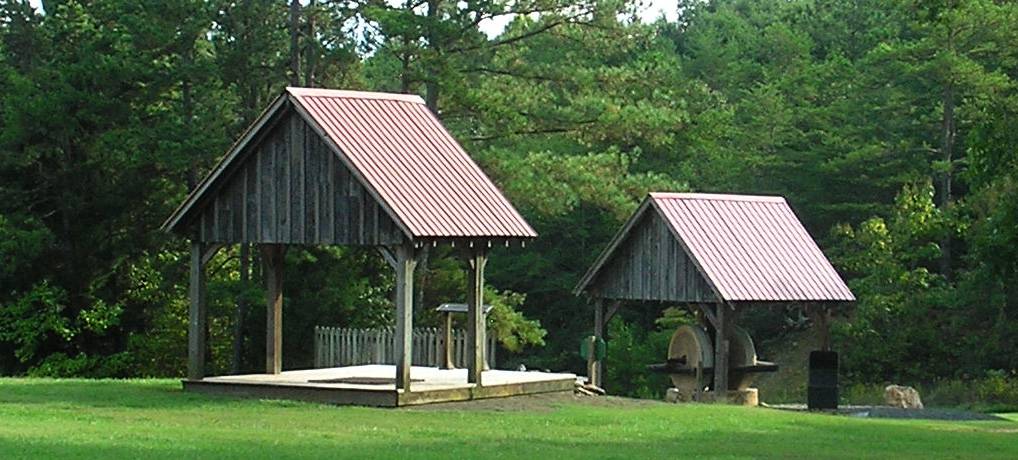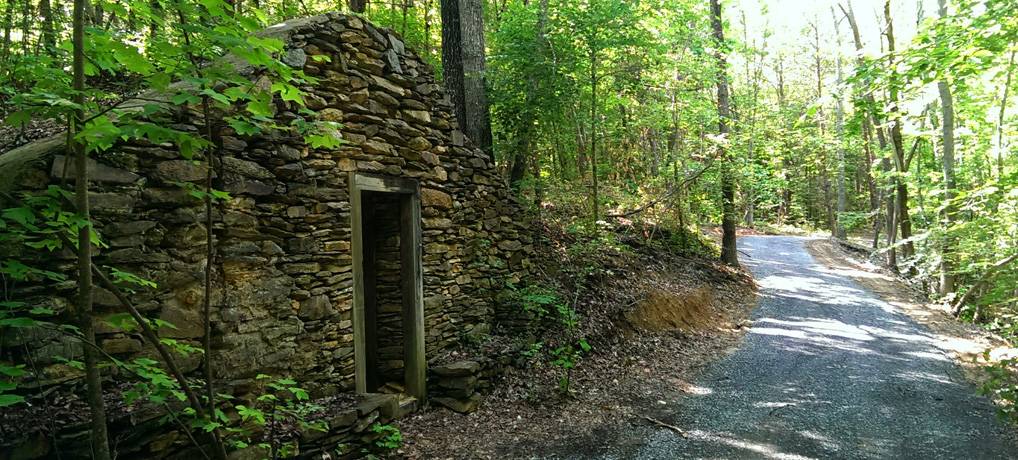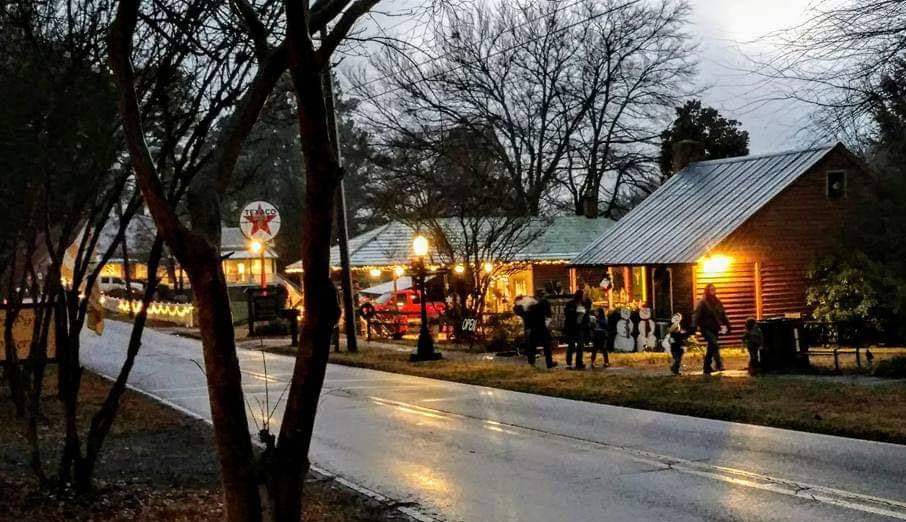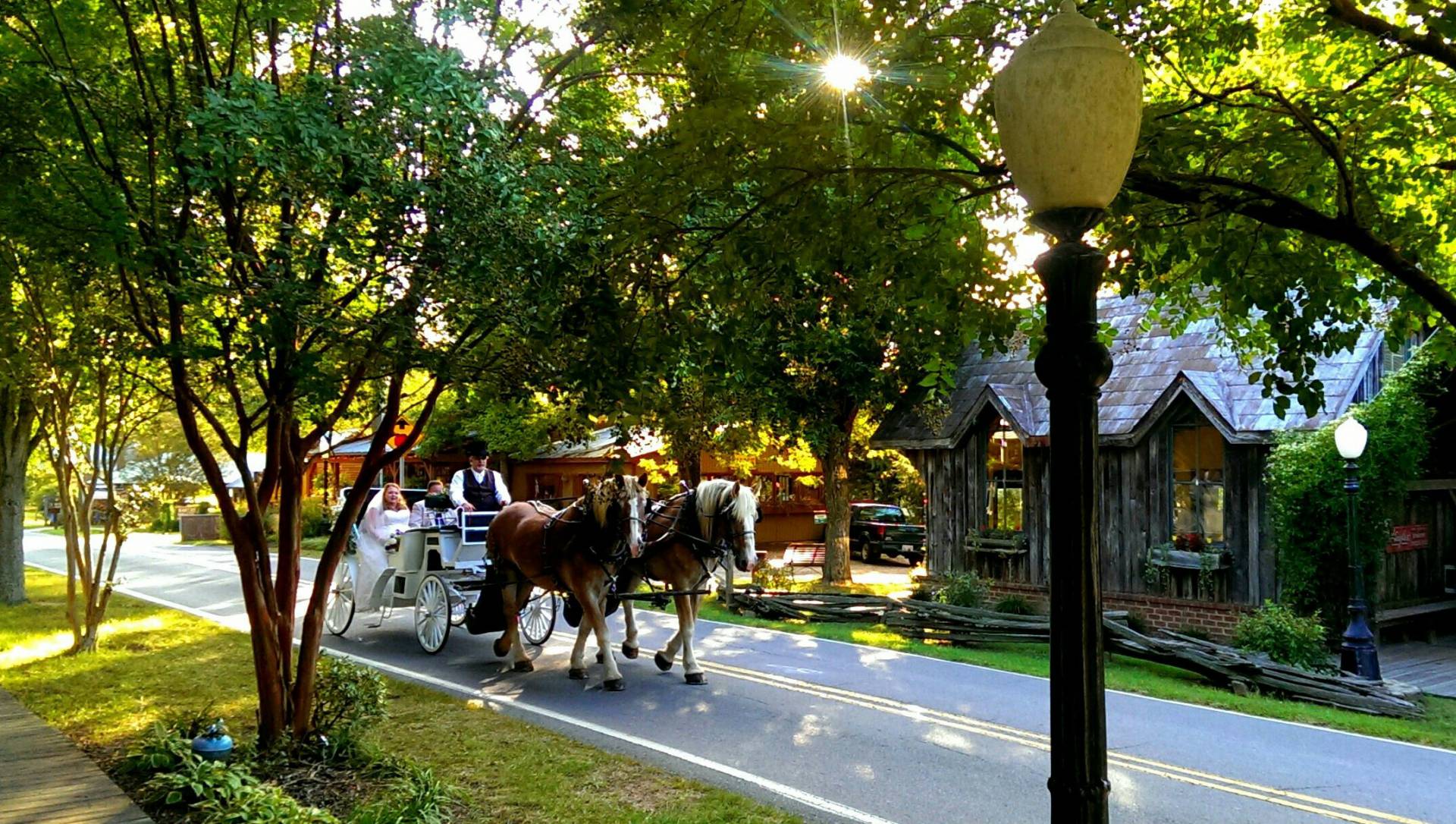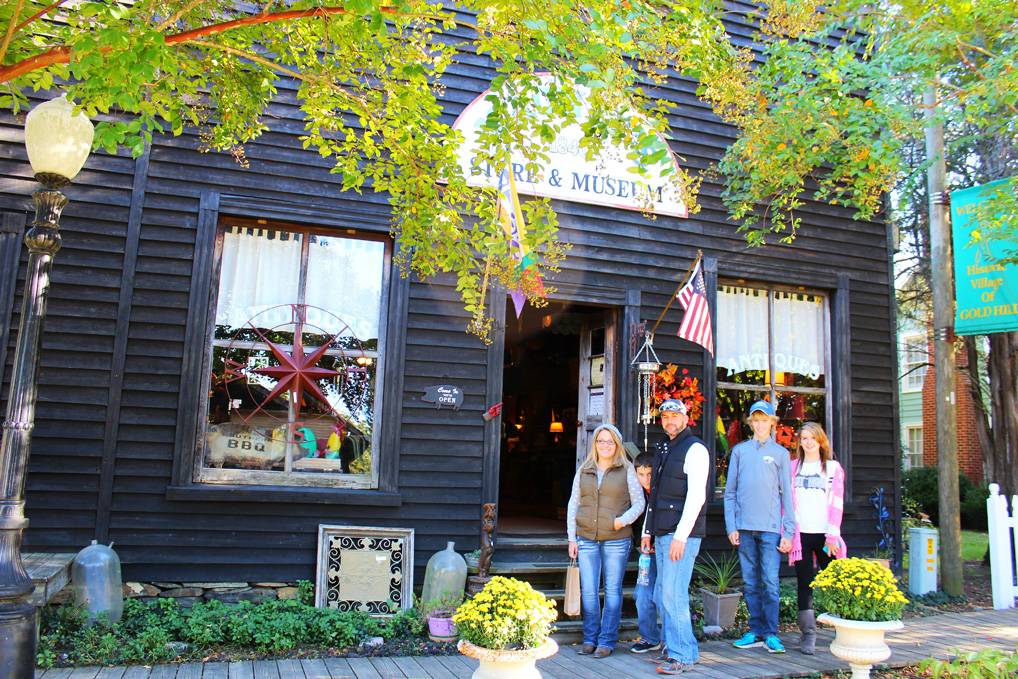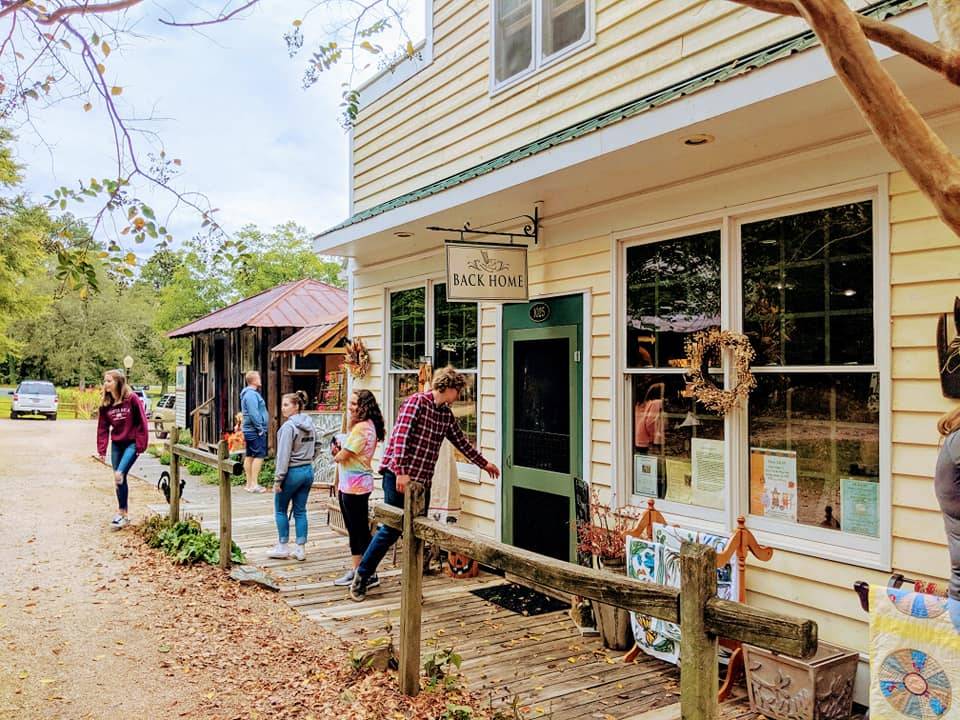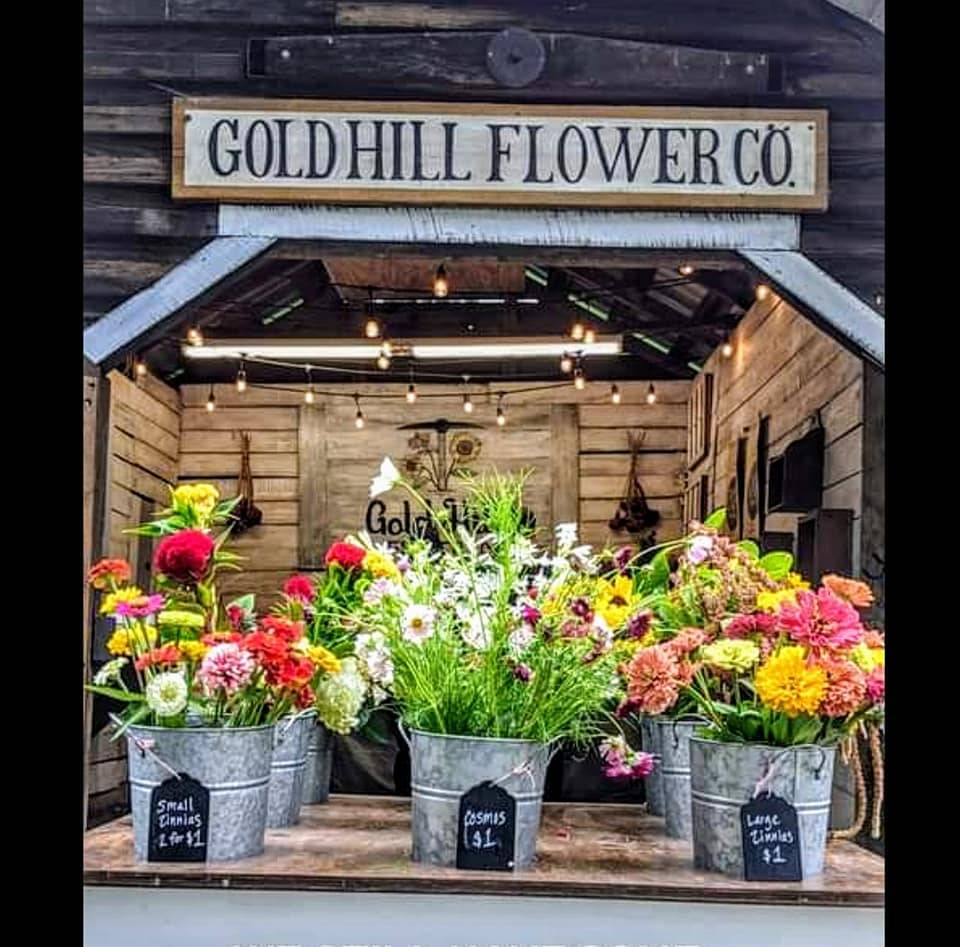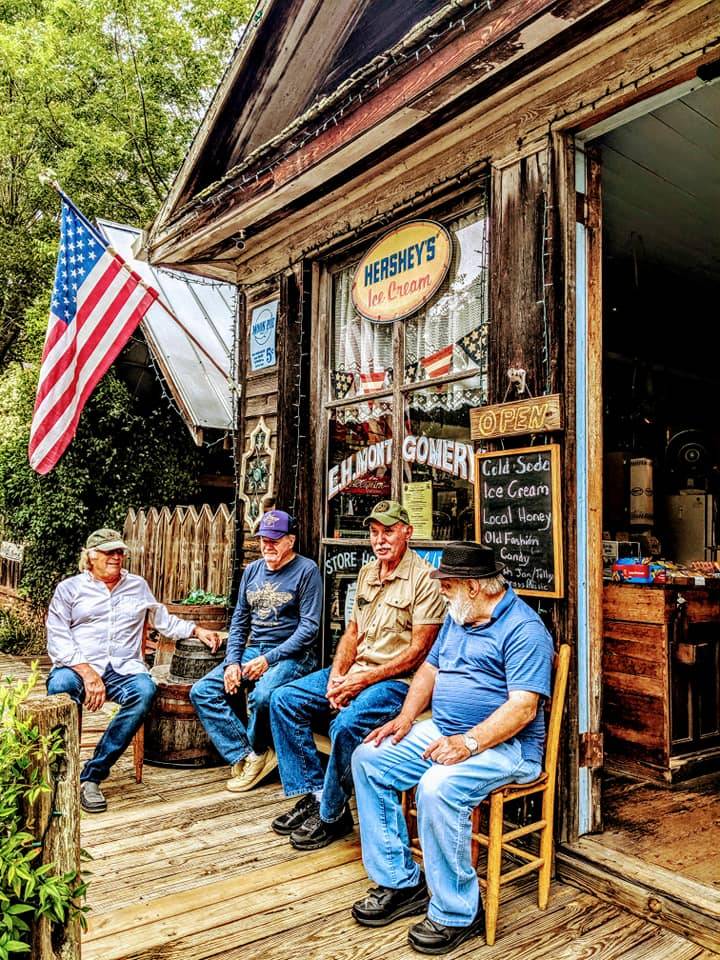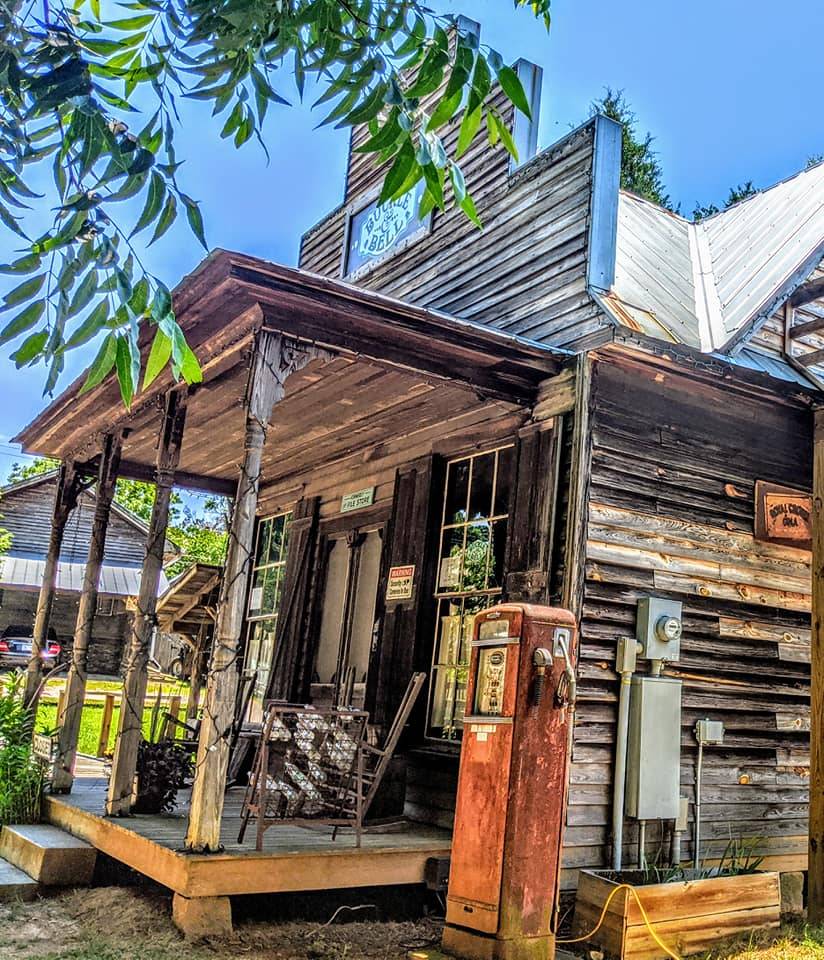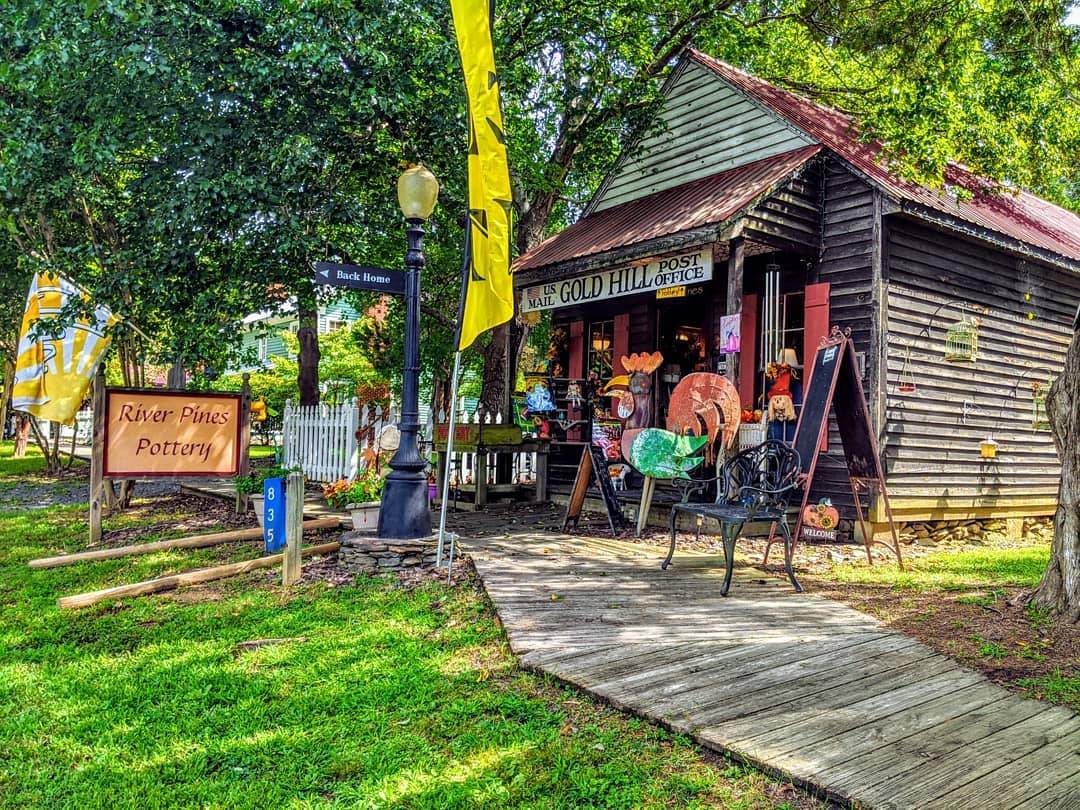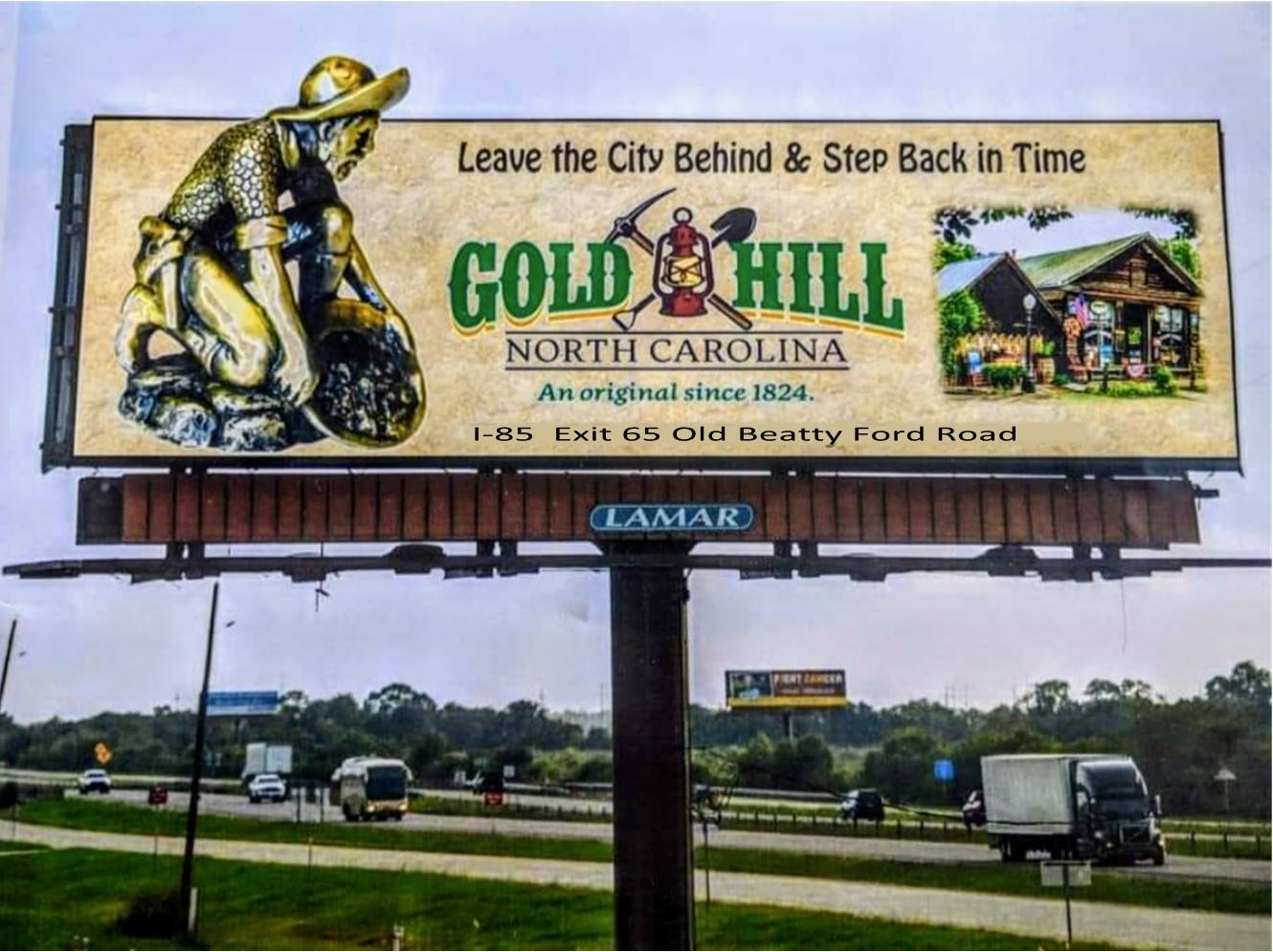 Lighting-of-the-Fall-Fires-Main-Street
Gold History "In the middle of everywhere"
North Carolina is rich in gold history. You will enjoy a nostalgic change of pace and step back in time as you stroll along the wood sidewalks of this restored nineteenth century Gold Mining boom town.
Our gold history story
With its first gold discovery in 1824, Gold Hill is considered one of today's most charming and historic small towns in North Carolina. Gold Hill is home to numerous gold mines. The 850ft deep Randolph Mine and the 435ft deep Barnhardt Mine became two of the most famous and profitable gold mines in the southeast. As a result, Gold Hill enjoyed the claim to fame and fortune.
Gold Hill offers an 'Au-some' experience celebrating the gilded age of gold discovery in North Carolina. The town was once the envy of Charlotte's Mayor. He is quoted as saying that he had, 'Hopes for Charlotte to one day, be as big and prosperous as Gold Hill'. Our visitors love getting away from the hustle of the city to shop, dine and play at a relaxing slower pace.
The celebrated nineteenth century gold history of North Carolina is documented in a gallery of photos from Gold Hill.
Photos in the gallery include the huge imposing Gold Hill Mining Office, residents proudly posed for an Easter Sunday photo op, a group of prominent men and women sitting on the porch of the Gold Hill Hotel and a photo of Dr. Irvin Shaver and John Jenkins(with baby) along with several other gentlemen at the storefront of E.H. Montgomery General Store on Main Street.
Additional photos demonstrate the hard laborious work involved in mining. Those include workers at the Chilean Ore Mill crushing precious gold, a woman working the log rockers to separate the gold and a group of miners posed and ready for work at the Union Copper Mine.
Our Community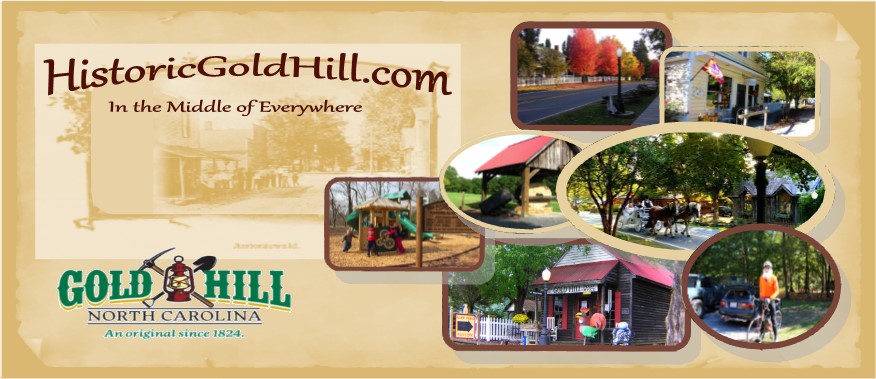 We offer everything from unique shopping opportunities, to fine dining. Enjoy wine tours at an award winning vineyard and micro-brewery, hiking in the great outdoors, bluegrass music, gold history tours, antiques picking and more.
SHOPPING
shops are open Friday-Sunday. fLYNN'S vILLAGE gRILL IS OPEN weDNESDAY AND tHURSDAY FOR DINNER 5-9PM, fRIDAY & sATURDAY 11AM – 9PM AND sUNDAY 11AM – 8PM. bE SURE TO check out the Shopping and Dining page as some shop's days and times may vary.
Music and More
Gold Hill is well known for the Montgomery General Store Bluegrass Jam. It is held every Friday evening year round, from 7-9:00p.m.
Gold Hill is also a great destination wedding location. There are numerous sites to choose from for your special day. There's lots to do throughout the year at monthly events and seasonal festivals. So we invite you to slow down and join us for a great family outing in one of the richest, most authentic and historic gold mining boom towns east of the Mississippi.
Scroll down for Frequently Asked Questions

NEXT UPCOMING EVENT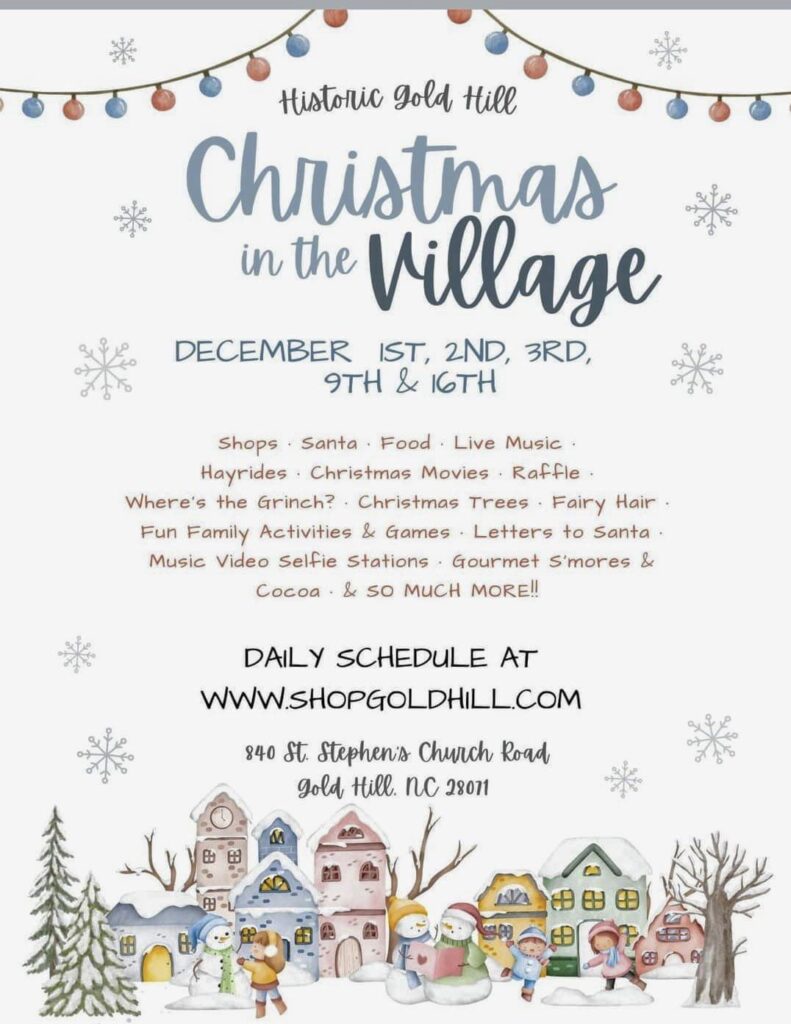 Find Us
Gold Hill is located in Eastern Rowan County, North Carolina, USA. If you use Gold Hill as a hub, within a 100-mile radius a wheel forms to take in all the major population centers in the Piedmont and Western North Carolina. So, while this most delightful of small towns in North Carolina is thought to be "in the middle of nowhere," it is actually "In the Middle of Everywhere".
Gold Hill Mines Historic Park, located adjacent to the village shops, is open seven days a week during Daylight hours. Spend the day on the Gold Hill Rail Trail if you enjoy hiking and biking.
For GPS directions, use 770 St. Stephens Church Road, Gold Hill, NC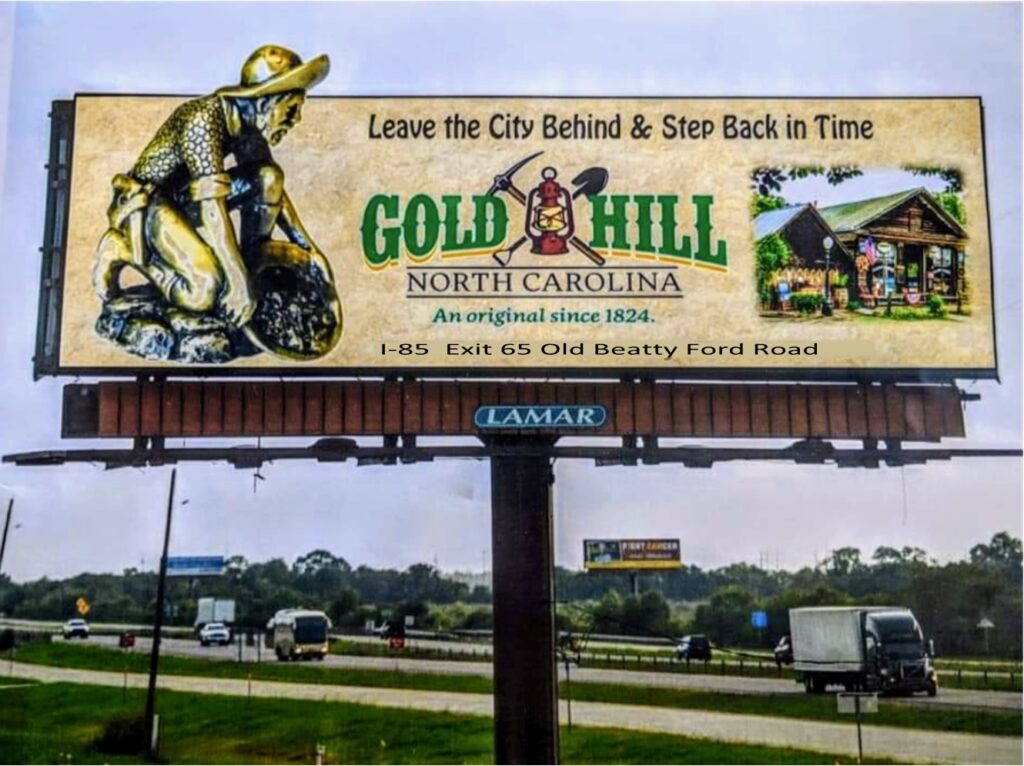 Rules for Photographers
We ask that everyone, including professional photographers, please respect the surroundings at Historic Gold Hill Village and Gold Hill Mines Historic Park. The following are some rules to guide you.
Of course, use common sense when taking photos anywhere on the properties of the village and park.
In the Village and around the shops...
In the village and around the shops…
We ask that you schedule your shoots during the week Monday-Thursday.
A good time to schedule photos would be on Sunday afternoons after 4 or 5pm.
Always stay in common areas, sidewalks, etc… and not on private properties, homes, etc.
Do not move any décor item in any area around the shops. Do not pick flowers in privately landscaped beds around the shops or homes.
Be sure to arrange photo sessions at Gold Hill Flower Company with Melissa and Drew Hammill. The mural on the side of the Flower Shop building (Texaco) is always available.
In Gold Hill Mines Historic Park…
We love for you to use the park for your photos but before scheduling shoots, please remember:
Parking on the grass is prohibited.
Gravel walkways are for WALKING. No ATV's or motorized Vehicles allowed.
Do Not use Chalk or Chalk Markers on ANY surface or building in the park.
Horses aren't allowed in the park picnic areas, gravel walkways, or Log Barn area. This side of the park is off limits to horses. See the map at the park entrance or download and print the brochure and map at the link below..
Motorized vehicles are also not allowed anywhere on the trails or on the Softball field (infield, outfield or surrounding outer field area).
Frequently Asked Questions
Can we visit anytime?
The park and trails are open for hiking, cycling, playground and picnics 7 days a week *during daylight hours only. Picnic tables are first-come, first serve. No reservations needed.
Please be respectful of others who might have specific areas, rented. These areas would include the Log Barn, Russell-Rufty Shelter Building and/or amphitheater.
Is there an admission or parking fee?
No admission or parking fees.
What are the hours for shops?,
Typical days/hours for the village shops are Friday – Sunday 11 a.m. – 5:00 p.m. .
Although, shop hours vary. Be sure to check out the Shopping Page for more info on individual shop hours.
Flynn's Village Grill is open Wed-Thurs 5-9:00pm for Dinner.
Friday, 11am – 9pm; Saturday 7:30am – 9pm (Breakfast- 7:30 – 10:30am)
Sunday, 11am – 8pm
Can we bring our pets?
The park and village are pet friendly. Please keep them on a leash at all times. Each shop has their own pet policy, so check with shop owners before entering with pets.

Our partners
The North Carolina Gold Trail: www.visitncgold.com
The Carolina Thread Trail: www.carolina thread trail.org
North Carolina Rails to Trails Conservancy: www.railstotrails.org
Great TrailsNC "YEAR OF THE TRAIL" www.greattrailsnc.com
Eastern Cabarrus Historical Society
Reed Gold Mine NC State Historic Site

Download the Gold Hill Brochure w/ Rail Trail Brochure & Map Here:
Click on the ATTRACTIONS/Shopping & Dining Page For Hours of Operation for Village Shopping. Individual Shop Hours Vary.
Click on the EVENTS tab to see our EVENT DATES for 2023
North Carolina Gold Trail … Explore North Carolinas Gold Heritage
Come see us.. We're at 770 St. Stephens Church Road, Gold Hill, NC