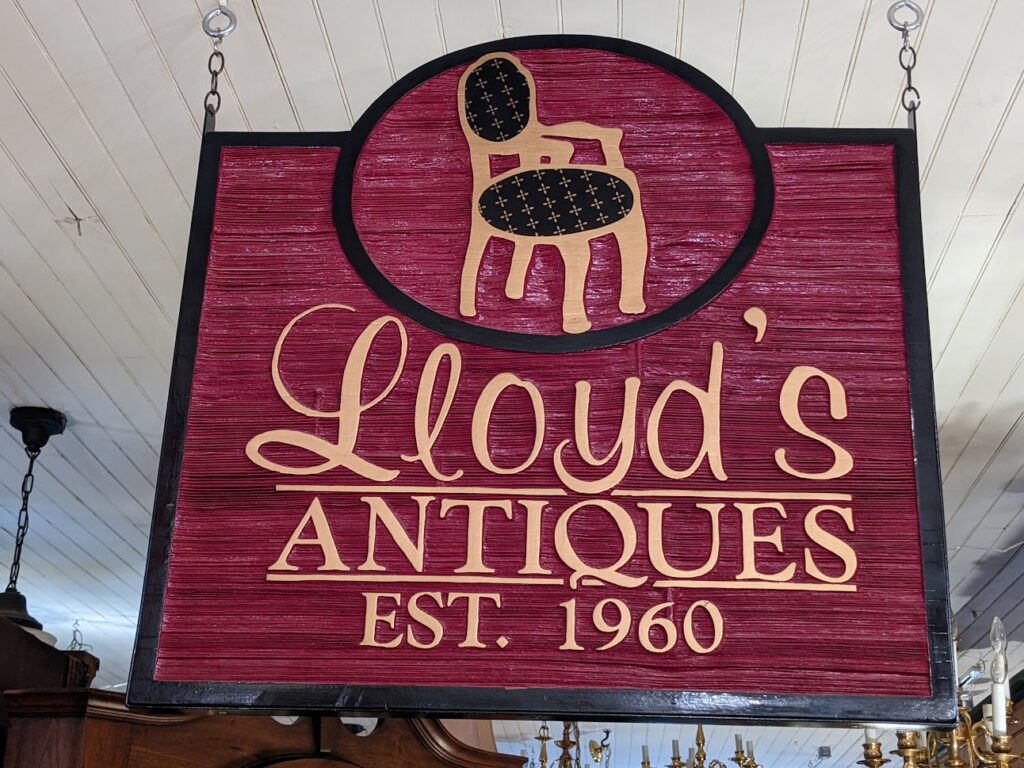 Fine Vintage Antiques
Lloyd's Antiques is located just north of Pfeiffer University, at 48516 US Hwy. 52 North, Misenheimer, NC. The shop opened in 1960 and continues to offer a great selection of fine vintage antiques today. The inventory includes estate furniture, speciality lamps and a lot of wildly unusual decor items. Owner, David Drye prides himself on finding those rare jewels from far away places. In his words, "You never know what you might find in the nooks and crannies of our shop. We have new merchandise coming in weekly."
You can also see some of their inventory displayed in Mauney's 1840 Store in the Village of Gold Hill.