The History of Gold Hill, NC
The restored gold mining town of Gold Hill and Gold Hill Mines Historic Park invite visitors to step back in time. Come out and experience the simple life. The wood sidewalks are reminiscent of the Old West, but in fact, Gold Hill, North Carolina was a well established gold mining boom town by the early 1840's. This was almost a decade before the gold strike at Sutter's Mill in California. Gold Hill had a bustling main street that spanned a mile in its day. The town boasted of at least sixteen merchants, twenty-three saloons and about six brothels. The town had two hotels, a boarding house and a two-story mining office. It was a town of which, even the mayor of Charlotte, NC was envious. He made newspaper headlines when he commented that he had hopes that "Charlotte will one day be as big and prosperous as Gold Hill."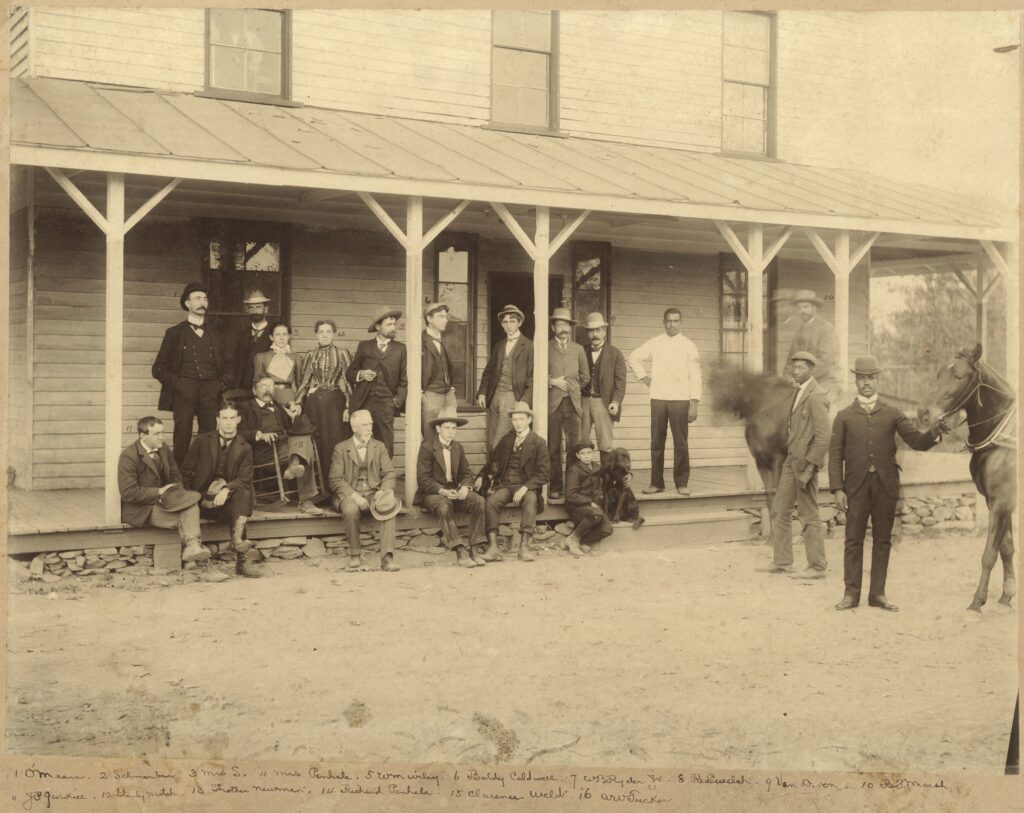 There's Gold in Them Hills
The first discovery of gold at Gold Hill was in 1824. In 1843 the town was incorporated. A formal 'town' meeting was held and Col. George Barnhardt, son-in-law of John Reed (Reed Gold Mine, NC State Historic Site), was chosen as the first mayor. Under his management, the Barnhardt Gold Mine at a depth of 435ft. was becoming the largest producer of gold in the south. The Earnhardt/Randolph Gold Mine reached an eventual depth of 850ft. Between the two mines alone, they produced a wealth of gold valued at seven to nine million dollars prior to the California gold strike. The news of the California strike didn't stop production of gold on the eastern front. The gold mines in North Carolina continued to prosper and lead the way in gold production until the beginning of the Civil War.
A New Era in Gold Mining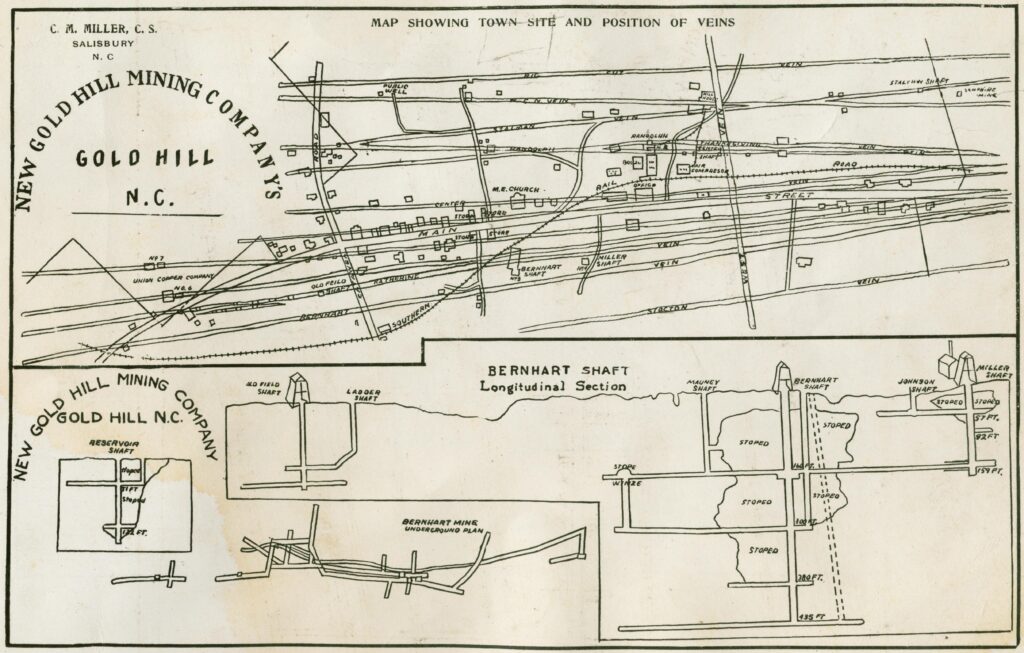 By the 1880's "The New Gold Hill Ltd. Mining Co." was established in London, England. The company purchased holdings at Gold Hill and produced equal amounts of gold for another twenty years at considerable profits. The Gold Hill mines ceased production by 1915. Explorations were made again in 1950 but at that time proved to be too costly.
Gold Hill Today
Today the Barnhardt Gold Mine and the Randolph Gold Mine, are two of four gold mines located in the restored gold mining town. They're located in the 70 acre Gold Hill Mines Historic Park. The Historic Gold Hill and Mines Foundation, Inc., a non-profit organization was formed in 1992. The mission was to restore and preserve the mining property as a park for the community. The Gold Hill Rail Trail (the railroad corridor right-of-way through the park which extends into Cabarrus County) was developed in 2005 as a partnership with Land Trust of Central North Carolina / Three Rivers Land Trust. The trail was added as an additional hiking venture through Gold Hill Mines Historic Park.
The town of Gold Hill today is a small shopping village with a quaint collection of retail shops and a restaurant. Wooden side walks connect the shops throughout town. Only two original stores remain standing today. Mauney's 1840 Store and the E.H. Montgomery General Store, both built around 1840, continue to serve as anchors to history in the community. The Gold Hill Historic Preservation Society, Inc. was formed in 1993. It's mission is to preserve the original buildings and rescue and restore additional buildings to recreate the town of Gold Hill.
Coming Soon!
The Pictorial History of Gold Hill and the Gold Hill Mining District