May 31 – June 2, 2024
200th Anniversary Celebrating the first gold discovery at Gold Hill, NC in 1824!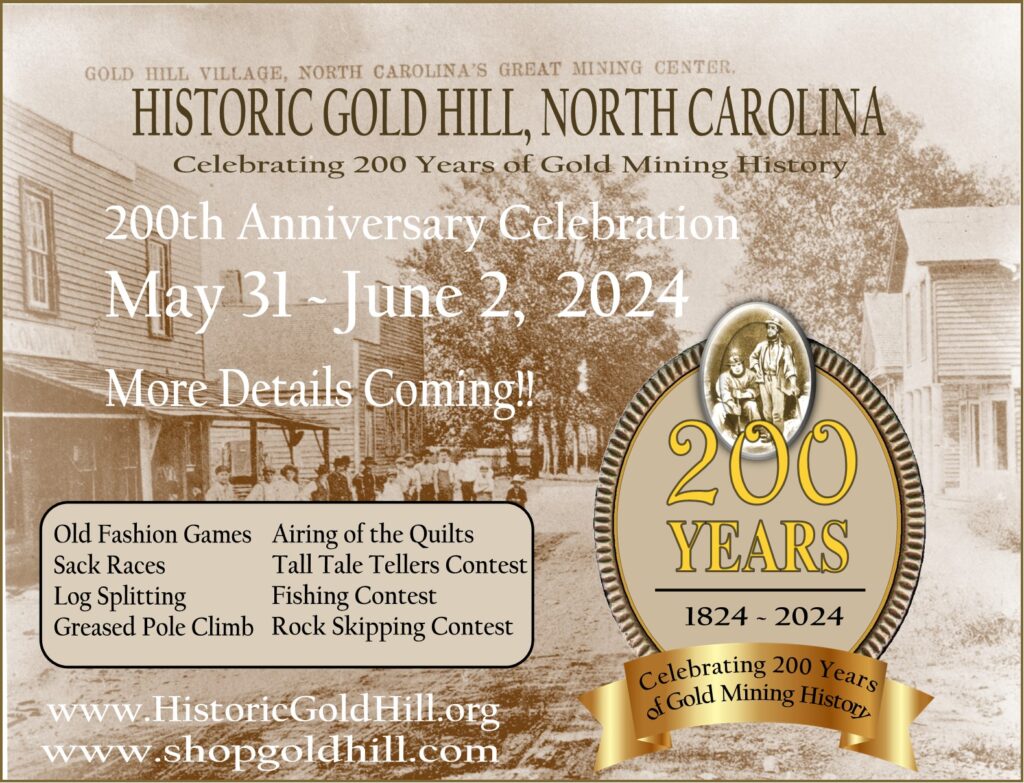 We're excited to be celebrating the 200th anniversary of the first gold discovery in Gold Hill, North Carolina and 200 years of gold mining history. A community-wide event is scheduled for May 31 – June 2, 2024. Everyone is welcome to join the event planning team. Let us know if you're interested in helping out. The event is hosted by The Historic Gold Hill and Mines Foundation, Inc., The Gold Hill Historic Preservation Society, Inc., The Gold Hill Merchants Association, Gold Hill Village Methodist Church and the East Gold Hill Volunteer Fire Department.
Games and More Celebrating our 200th Anniversary!
Check back often for updates and contact us to become involved!